About Us
Back to about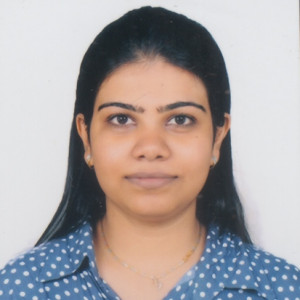 Dr. Charmy Chheda (P.T)
Secretary, Executive Committee Member | B.P.Th, MIAP., Cert. MDT.
Charmy graduated from P.T. School Centre & K.E.M Hospital, Mumbai under the Maharshtra University of Health Sciences, Nashik, India in February 2009. She has worked in the Neurophysiotherapy Department of Bombay Hospital, Mumbai, India as a Senior Physiotherapist for 4 years.
In 2009 Charmy started learning and using the MDT principles to assess and treat her spine and extremity related cases. She became credentialled in MDT in November 2012.
Since becoming credentialled, Charmy has been playing an active role in organising the McKenzie study groups and co-ordinating with the various study group captains, in Mumbai. Since 2013, Charmy has worked independently in private practice applying the MDT principles of exercise therapy and teaching patients self management skills. She practices the ideology of non-invasive conservative management of patient problems. She has a keen interest in Neurorehabilitation treating patients on the NDT principles by Bobath & Patricia Davies. She has successfully conducted Physiotherapy camps for patients and general practitioners for spine, extremity related problems & ergonomics in Mumbai, India. She has worked in setting up MDT courses in different states of Mumbai.
Currently she is working as a Clinical Assistant in Neurophysiotherapy Department, Bombay Hospital Institute of Medical Sciences, Mumbai where she practices Neurorehabilitation and MDT on a variety of patients. She also provides home care Physiotherapy treatment for patients in need.