2023 Conference - Celebrating 10 years of McKenzie Institute India
2023 Conference - Celebrating 10 years of McKenzie Institute India
25.11.2023 - 26.11.2023
Mumbai

A great opportunity for MDT physios to sharpen their knowledge and skills and for non MDT physios to experience high clinical reasoning possible in Orthopedic and Musculoskeletal Physiotherapy .
Conference events include talks by eminent speakers in the field of Spinal surgery, Oncology, Pain science, Rheumatology, & MDT Physiotherapy.
Topics :
MDT in Sports - International Faculty Greg Lynch

Radiculopathy - International Faculty Hans van Helvoirt

More speakers and great topics to be finalised!
Details
Date and time
Start 08.45 Saturday 25th November, 2023
End 17.00 Sunday 26th November, 2023
To be confirmed

Mumbai
India
Fees
Registration fees up to 15th September, 2023
Rs.2000/- for Students
Rs.2500/- for Non-McKenzie Therapists
Rs.3000/- for Part A to D McKenzie Students
Rs.4000/- for Certified McKenzie Therapists

Registration Fees AFTER 16 September, 2023
Rs.2500/- for Students
Rs.3000/- for Non-McKenzie Therapists
Rs.3500/- for Part A to D McKenzie Students
Rs.4500/- for Certified McKenzie Therapists

Bank Details For Payment.
NEFT: McKenzie Institute India,
Account No.: 913010037508085
Account Type: Savings
IFSC Code: UTIB 0001842
Branch: Mira Road East.
Spaces available
500 spaces
Additional Information
Accomodation options are also available at the venue.

Hoping to see you in large numbers. Let us all meet to take our profession at higher levels.

Note: Cert. MDT physio therapist will get 3 credit points for attending the conference.Case presenters will get 1 to 3 credit points depending on the case study.
(Credit points to be on the reference list of McKenzie Institute India)
Lecturer profile
Greg Lynch
Dip Phty, Dip MDT, Dip MT, MPNZ, MNZCP (Manipulative Therapy)
Greg graduated from the Otago School of Physiotherapy in 1991. He completed the Diploma in Mechanical Diagnosis and Therapy (Dip MDT) in 1994 and the Diploma in Manipulative Therapy (Dip MT) in 1996. Greg was recognised as an Advanced Practitioner with the NZ College of Physiotherapy (MNZCP). He is a Senior and International Instructor with the McKenzie Institute International and has been lecturing extensively with the Institute since 2004. Greg is a member of the McKenzie Institute International (MII) Education Council and a member of the Institutes Board of Trustees. He lectures all over the world.
Greg has been an accredited provider with 'High Performance Sport New Zealand' since 2000. He has an interest in Chronic Low Back pain and sports injuries specifically related to Swimmers and Runners but has a real interest in all sports. Greg has been in private practice since 1992 and is a Co-Director and senior physiotherapist of Inform Physiotherapy Limited and was a founding Director of Wellington Sports Medicine.
Greg is a member of Physiotherapy NZ, NZ Manipulative Physiotherapists Association, McKenzie Institute NZ, NZ Pain Society and Sport Physiotherapy NZ.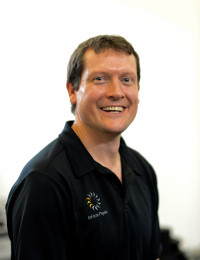 Lecturer profile
Hans van Helvoirt (India Conference)
Dip. MDT
Faculty, McKenzie Institute International
Researcher in Unresponsive Radiculopathy

Carried out notable work on Trans-Foraminal Epidural Steroid Injections (TESI) & MDT in the Lumbar Spine.

He will be guiding us all on Overcoming challenges in Radiculopathy
Venue and address
To be confirmed
Address
To be confirmed

Mumbai
India