Part B - The Cervical and Thoracic Spine
Part B - The Cervical and Thoracic Spine
20.09.2022 - 23.09.2022
Ahmedabad
This course includes similar principles and practice of Mechanical Diagnosis and Therapy – Lumbar Spine, however during this course the focus is related to the cervical and thoracic spine. As these spinal areas often identify differing issues to the lumbar spine the discussion and points of learning can be very different.
Background knowledge of Mechanical Diagnosis and Therapy related to these areas of the spine will be discussed, patient presentations/demonstrations of assessment and management will be given and manual therapy techniques demonstrated and practiced with discussion related to the appropriate use of the techniques.
A fantastic opportunity for participants to be taught by India's top MDT Clinician and newly appointed Faculty, Dr Asha Menon. Don't miss out!
INDEMNITY BOND DECLARATION FORM
View Overview
Details
Date and time
Start 08.00 Tuesday 20th September 2022
End 17.00 Friday 23rd September 2022


Ahmedabad , Gujarat
India
Spaces available
25 spaces
Additional Information
To register, fill up the forms, send payment details and scanned documentation (including indemnity form) to miindia@mckenzieinstitute.org
Send the documents in hard copy to:

Dr. Asha Menon
Shri Giridhari clinic
B/6/001, Sudha CHS Ltd
Sector 4, Shanti Nagar
Near DTDC Mira Road East
Dist thane, PIN 401107
Tel- 022-28552299 / 022-64204217
Time: 9.30am to 1.30pm and. 5pm to 9pm.

To register your patients to be seen on the course contact mailto:miisp@yahoo.com
Lecturer profile
Asha Menon
Bsc. PT., Dip. MDT
Asha graduated in Physiotherapy in Nov 1988 from Seth G. S. Medical College and KEM Hospital, Mumbai. Since 2003, when she did the first McKenzie course, she wholly uses the McKenzie Method or Mechanical Diagnosis and Therapy to manage patients with musculoskeletal disorders.  She attained her Diploma in MDT in 2012, and was appointed as the first McKenzie Instructor in India in 2017, for The McKenzie Institute International. 
Asha owns the Certified McKenzie Clinic 'Back Neck and Joints'. She is responsible for setting up a Certified McKenzie Clinic in a tertiary care hospital, Arogya Nidhi Hospital, Mumbai.  These are the only 2 Certified McKenzie Clinics in India.  Asha has presented several lectures and presentations on MDT all over India: at Universities, Conferences, Academic Institutions, General Public etc.  She has published articles on MDT in peer reviewed journals, Journals on Physiotherapy in India, and local medical journals.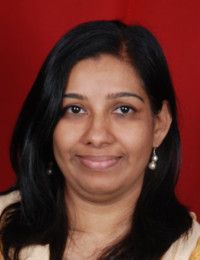 Venue and address
Address


Ahmedabad , Gujarat
India